Opening a new restaurant is never an easy endeavor and it's certainly never a cheap one, especially when you factor in the high cost of sourcing furniture for restaurants' indoor and outdoor spaces.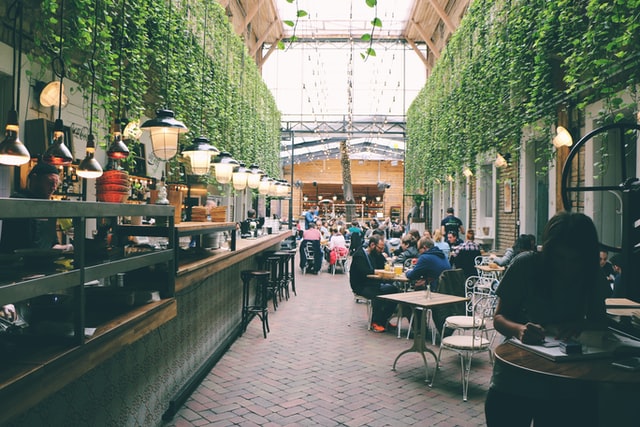 Buying the right chairs and tables for restaurant dining is one of biggest decisions that you'll have for your new or growing business. And the choice in furniture that you make will greatly influence both the style of your space as well as your total budget. It makes sense then to make smart decisions on what you buy and where you buy it from so that you can pick out great furniture for your restaurant without burning a hole in your wallet.
What is the Cost of Restaurant Furniture?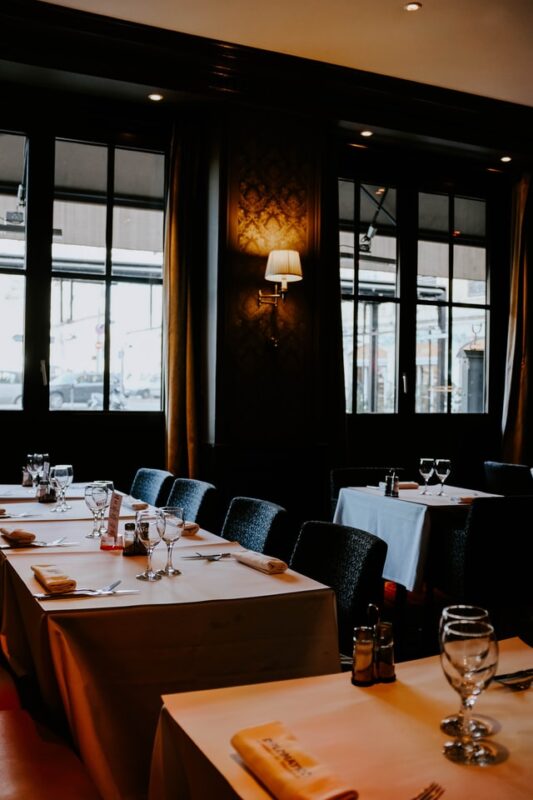 It's probably not very satisfying to learn that the cost of restaurant furniture depends on what you buy and how much of it you need, but it's undeniable that this budget line item can vary quite a bit from restaurant to restaurant.
Small business website Shopkeep estimates that furniture will set a new restaurant back about $40,000. That's a huge cost to pay, especially when you factor in other start-up necessities like kitchen equipment and appliances, payroll, and monthly lease fees.
So how do you get the look and style that you desire without spending more than you have to? From restaurant table tops to table bases, chairs, and umbrellas, it all starts with choosing the right supplier and the right types of products. With a bit of research, you should be able to save thousands—or even tens of thousands—of dollars without sacrificing aesthetics or quality.
Quick tips for finding restaurant furniture for less:
Work with one supplier. Instead of shopping around for each furniture item on your list, stick to one supplier and see if you can work out bulk pricing on your order.
Know your materials. When it comes to things like restaurant tables, chairs, stools, and so on, material definitely matters. Higher quality materials like wood and wrought iron may run you a little bit more money up front, but they offer huge savings over time since you'll require fewer replacements. Another great option is to look for alternative materials that offer the same look and durability without the same price tag, such as opting for laminate over solid wood.
Accurately calculate your seating needs. Ensure you don't buy more than is required by figuring out exactly how much furniture you need instead of just guessing. We've got some tips on how to do that here, which includes accounting for the fact you'll need to devote about 25 to 35 square feet of space for every seat in your restaurant.
Stay true to your style. Never sacrifice on style in order to save a few bucks. Cohesion is important, as is achieving the right ambience. Work with your supplier to discover all of your best options within your desired aesthetic and then narrow down further from there.
Need some one-on-one help choosing restaurant furniture on a budget? We're here for you. Bistro Tables and Bases is a proud leader in cost-effective indoor and outdoor restaurant furniture, and we're ready to assist you every step of the way when it comes to your restaurant's furniture needs.
Head to our homepage to view our current collections, or contact our design team for personalized guidance on choosing the best furniture for your space.