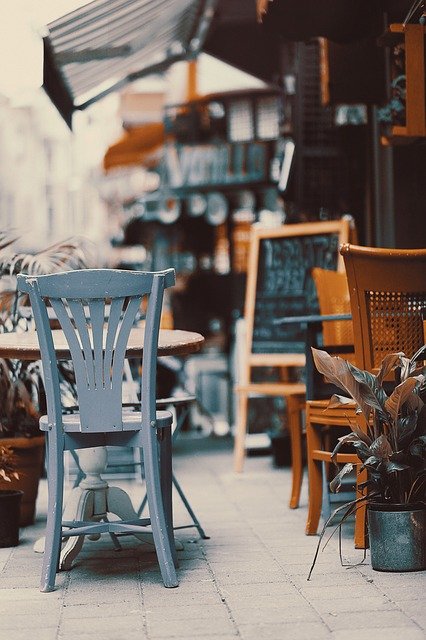 It's important to make smart choices when it comes to the restaurant furniture that you purchase for your business. And to do it, you need to be able to ask the right questions.
You have a huge range of options when you're shopping restaurant tables and restaurant chairs for sale from a manufacturer or supplier, including size, price point, material, and durability. Narrowing down all of these options is a tall order, but it's also one that the company you're purchasing from can help guide you through. By learning what questions you should be asking, you can take a lot of the guesswork out of the process—and make your decision a whole lot faster.
When we think of what's important in a restaurant, we often think about the food first. But your furniture plays a big role too in setting the ambiance and offering an all around positive guest experience. Whether you're going with custom restaurant furniture or shopping an available collection, knowing where your pieces are coming from, how they're made, and how long they're intended to last is crucial. Here are four questions that you can ask to figure out these crucial details and pick out the very best pieces for your space.
Question 1: What Level of Upkeep Will be Required?
Durability is always going to be a top concern when you're buying furniture for your restaurant. You don't want to be dealing with furniture that can't hold up to heavy traffic and use, and regularly having to replace tables, chairs, and associated parts is not a cost that most restaurants can afford. Ask your manufacturer or supplier how durable the material is and what type of upkeep is required, both in terms of day to day care and seasonal needs.
Question 2: What's the Furniture Warranty?
You'll definitely want to know the warranty details before you buy furniture for your restaurant—and that there is a warranty in the first place, of course. We recommend that you stick to companies that promise to correct manufacturer mistakes, which is one big reason why it's actually beneficial to buy straight from the manufacturer. You need to know that if there's a defect, the fix won't be coming out of your pocket.
Question 3: When Will These Pieces be Ready?
Time tables are key when you're opening a restaurant. You don't want to find yourself getting down to the wire and wondering when your furniture shipment is going to come in (or worse, not having your furniture in time for your planned opening day). To ensure you don't get derailed, ask the company exactly when they expect your order to be ready and make sure you leave yourself some wiggle room in case of delays.
Question 4: What Customization Options are Available?
Every restaurant is unique, so why not find out if there are options available to you to customize the furniture you're interested in and make it truly your own. Things like fabrics, finishing, and powder coating colors can often be changed up to your preferences, and it never hurts to know what changes you're capable of making.
Ready to Shop? We're Ready to Help
Bistro Tables and Bases is a proud leader in restaurant furniture sourcing, and we're here to assist with all of your restaurant furniture needs, including table bases, table tops, bar stools, and so much more. We can help you every single step of the way, from honing in on your best options to answering any and all questions that you have in the lead up to your purchase and after your order is placed.
To get started, browse our website to view our restaurant furniture collections—or get in touch to work with a member of our in-house design team.